Revolutionizing Your Website Management with a Custom CMS: Benefits and Features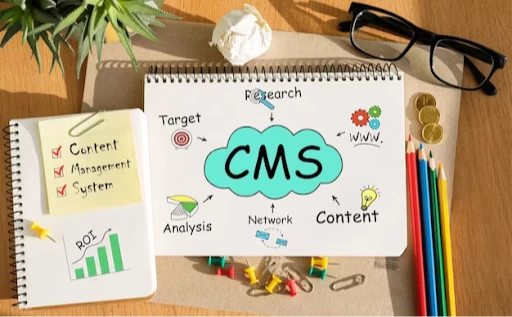 A content management system (CMS) is a software application that enables website owners to manage and publish digital content on their websites without having to write code or perform technical tasks. While there are several pre-built CMS platforms available, custom CMSs have become increasingly popular among businesses that require a more tailored solution. In this article, we will discuss the benefits and features of a custom CMS and how it can revolutionize your website management.
Benefits of a Custom CMS:
Scalability: A custom CMS can be scaled according to your business needs. You can add new features and functionalities as your business grows.
Personalization: A custom CMS allows you to personalize your website to your business requirements. You can design and develop unique features and functionalities that cater to your business's specific needs.
Security: A custom CMS is more secure than a pre-built CMS as it is designed with your website's unique security requirements in mind. This reduces the risk of security breaches and data theft.
Speed: A custom CMS is optimized for speed and performance. This ensures that your website loads quickly, providing a better user experience for your visitors.
Cost-effective: While a custom CMS may require a higher upfront cost, it can be more cost-effective in the long run as it eliminates the need for additional plugins and add-ons.
Features of a Custom CMS:
Customizable Content Types: With a custom CMS, you can create customized content types that are unique to your business. This allows you to manage your website's content more efficiently.
User Management: A custom CMS allows you to create custom user roles and permissions, giving you greater control over who can access and modify your website's content.
Search Engine Optimization (SEO): A custom CMS can be optimized for search engines, making it easier for your website to rank higher in search results.
Analytics: A custom CMS can be integrated with analytics tools, providing you with valuable insights into your website's performance and user behavior.
Integration: A custom CMS can be integrated with other software applications such as customer relationship management (CRM) systems, e-commerce platforms, and marketing automation tools.
In conclusion, a custom CMS can revolutionize your website management by providing you with a scalable, secure, and personalized solution. With customizable content types, user management, SEO optimization, analytics, and integration capabilities, a custom CMS can streamline your website management process and help you achieve your business goals.